Just for laughs: #NeverAgainBro: Twitter Users share "silly things" they did for Love
By Kemi Mobuse - Thursday, November 09, 2017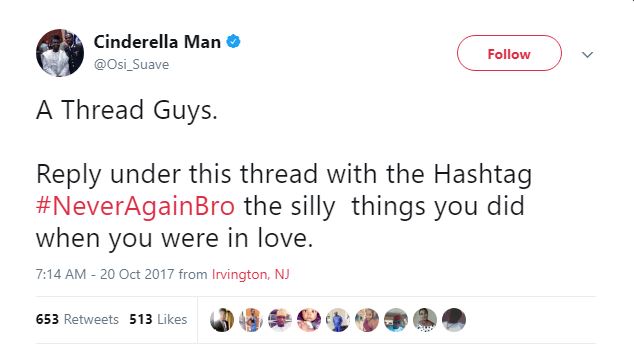 Have you ever looked back at a time in your past when you did some unbelievable things for love and wondered what went wrong with you?
These Twitter Users are definitely doing just that on this thread.
OAP Osi Suave had sent out the above tweet asking guys to give accounts of "the silly things" they did for love, with the hashtag #NeverAgainBro. The replies are hilarious as well as shocking.
See some of the replies below: