The Osasu Show is giving N100K / $350 to one lucky do-gooder!
By Kemi Mobuse - Saturday, April 16, 2016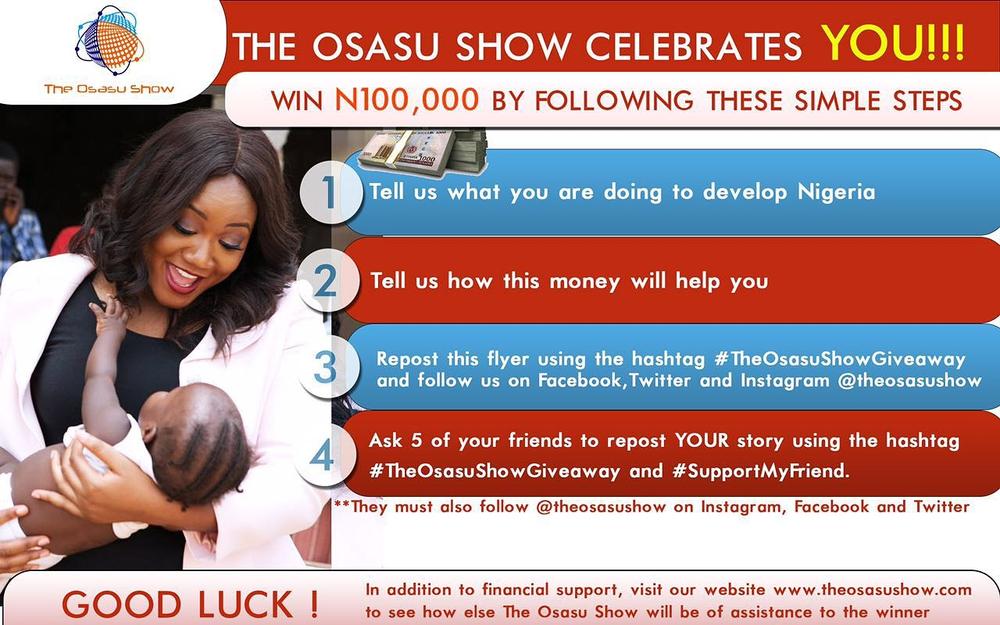 Given the state of the economy we can only imagine the enormous difference such an amount can make.
Follow the four simple steps below and keep making Nigeria a better place. Visitwww.theosasushow.com for any clarification or questions you may have.
Tell us what you are doing to develop Nigeria

Tell us how this money will help you

Repost this flyer using the hashtag #TheOsasuShowGiveaway and follow us on Facebook, Tiwtter and Instagram @theosasushow

Ask 5 of your friends to repost YOUR story using the hashtag #TheOsasuShowGiveaway and #SupportMyFriend